What's a bodybuilder's versus a Fitness body considered to be? I still don't get it. (that's not me btw, I'm still far away)
Tried taking Karly to the kennel to play fetch in their green field but he wasn't at least interested. Actually he didn't feel like running behind the ball and was dillydallying around me, sniffing, looking around uncomfortably... It felt like he didn't wanna stay there. It was too bad since I wanted him to get his sports done.
As I was writing my diet's post I thought to myself:
1. am I really following a specific diet now to await specific results? I'm blending carbs that Dukan's against, adding fruit to the Dukan second step. Blending different concepts together from the P90x diet book, to Dr. Yunis' concepts to Dukan's high protein diet. There wasn't any substantial base; add to that I stopped running and carbs and fiber cause re-hydration... I wasn't back to square one – I could see my body improving visually – but I needed to organize myself.
I prepared a list of questions and head directly to Dr. Yunis.
Here are the answers I got out of the visit:
1. I'm too heavy for running and will get injured big-time if I continue. Walking is fine along with the P90x training, but I could simply swim 50x25 meters with weights on my arms and legs instead. That wouldn't put pressure on the joints, would provide cardio AND intense muscle training... That could be a good solution but as I need to walk Karly, I'll stick to the P90x for now and maybe substitute Plyometrics (and even legs?) with swimming to relieve my legs from the stress for now.
2. Coffee contains Fat and would hinder weightloss. For energy I could use Honey instead, but with no added sugar or apple juice. Even instead of the recovery drink after training, apparently some water mixed with honey would do the trick and replenish my depleted glycogen stores. What about all the shakes I got?! Well either I'll simply stop or leave them for intense weight training (which I actually do only 3x a week). Besides, next week is only cardio as it's part of the P90x program so that's where I could try the Honey tip a 100%.
3. I can substitute Aspartame with ... you guessed it ... HONEY. As for soft drinks, I suppose they cause you to bloat, and Diet coke actually contains caffeine too and CO2 which is bad for the stomach.
4. Multi-vitamins can be substituted with a Gynseng product called BodyMax, that I could get from any pharmacy.
5. Calories don't amount to anything. It's about the type of food you're eating and the KIND of calories you're getting into your body. That's why Yunis suggests having as much olive oil and honey as possible and get great results which wouldn't make sense if dieting was only about calorie count.
6. Raw vegetables contain fat and cause gazes and indigestion. Boiling or grilling them would remove the fat and make them more accessible to the body. Hmmm ... So much for the "Salad RAMPAGE" of Day 22 – and all future ones I was planning to have.
7. I personally shouldn't eat the wheat and oat bran suggested by Dukan since my body doesn't digest grain best. A better source of carbs/fiber for me would be Digestive biscuits.
8. Cold water transforms into water vapor when in the stomach because of the contrast in temperature, which causes gazes and indigestion. So drinking room temperature water would be much better. Plus consuming a cup of water every hour is beneficial for hydration and good digestion.
Voila!
Oh by the way, I weighed 93.6 on his scale! ARGHHH! It doesn't mean anything since I'm 92.5 on mine. I'm still going to base my weight on mine for the blog since I already started with it.
About the diet, the ingredients are simple: It's a 5 meal plan.
Boiled, grilled vegetables / Yogurt / Natural fruit juices / one type of animal protein for the whole week (beef, fish...) / Skimmed milk / Infusions / Honey / 1 cup of room temperature water every hour / Pasta or Rice.
Of course, what's allowed for me is different than other people because of what your body can digest.
Out of the Bioelectronic Vega Test I did the first time I came in, here are the foods that I was advised not to consume for the period of 3 months (cleansing period):
Orange, Chocolate, Yeast (so no bread, doe...), Beans, Caffeine, Fries, Tomatoes, Spices, Hot pepper, Mushrooms, Garlic, Onions, Soja, Oregano, Zaatar, Strawberry (there goes the fruit juice), Bran, Wheat bran, Oat.
Add to that (general for everyone):
olive oil and lemon is the only allowed dressing
NO fried food, gum, tomatoes (?), smoking, vinegar, mustard, mayo, soja, sweets, arghile, alcohol
GREAT!
For more information check out Dr. Yunis' links and contact him directly:
So I guess that's what I'm going to follow for now and see how my body reacts. I'm going to keep the Cell Tech and True Mass for after my 3 intense workouts and follow the diet everywhere else – I'm not sure how It would affect the weight loss. I know should drop around 2 to 2.5 kgs a week with the diet if I follow it to the letter. We'll see the discrepancies with the added protein shakes 3x/week.
Voila for the diet!
As for the rest of the day, I went to Nike once again and tried on 3 different shoes I had researched:
the
Nike Pegasus
, the
Zoom Vomero
and the
Lunarglide
. I'm not go into the details of each. Apparently they're the best Nike running shoes there is right now – not interested in the rest since I want the Nike+ thing with it but I hear Asics are very good too. To sum it up very quickly, the Lunarglide is more for treadmill and up to 5-8k runs. The Pegasus and Vomero are more revered as running shoes but I found the Pegasus to be EXTREMELY stiff. The Vomero on the other hand was a perfect fit and felt really good, it holds your foot in place and provides fair cushioning for running. But on the other hand, the Lunarglides were DIVINE. I could feel the cushioning all over the shoe, plus it held my foot pretty well. For a big frame like mine – and slightly over weight with injured feet/legs – I'd rather have the maximum comfort and cushioning. The shoe absorbs any shock and keeps my legs relaxed. By the way, I jogged in store and did a couple of jumps here and there to test the shoes, the salespeople were a bit surprised but I didn't want to take the risk with it. Anyways, there's still one store I want to check out on monday then it's decision time – and so far, it's the Lunarglides by far. Gonna get the Nike+ chip too and know what a rip off it is in Lebanon. I MEAN 60$ instead of 24$?!! COME ON! Lunars are 160$ instead of 100$ ... Is there another way to get these things? Does anyone know? Apart from getting them with someone from abroad cause I don't know anyone now... Please inform me if you have an idea. You have till Monday!
(help!)
Nike Air Zoom Vomero+
Nike Lunarglide+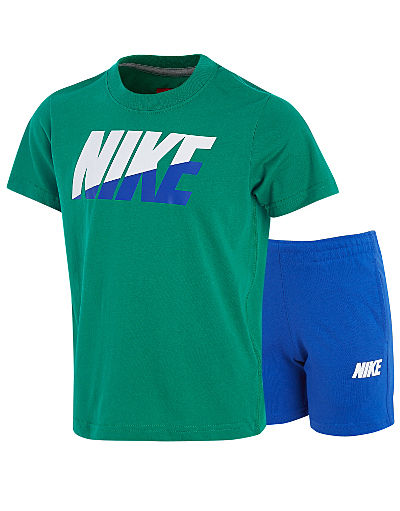 Nike Air Pegasus+
OK. So after that visit, I figured since I was in ABC I'd have one last fruit juice before I start the Yunis diet and then I went straight home for Chest/Back training. I was surprised to how much I improved push ups/pull ups wise. Another thing that startled me was how I felt my whole upper body was included in simple push and pull excercises. I trained all of my back of course along with my chest and shoulders, but ny arms for once were extremely sore; forearms and even abs were aching.
My whole upper body had this intense pump. I was starting to get the maximum out of the sessions, since I knew now my limit and how my body/muscles were going to react – also I wrote all the reps I did down last time to know what was my rep goal for each excercise. I got a glimpse of my arms once the workout was complete. P90x works ... to say the least.
The kind of pump you can expect after the Chest/Back training. My guns are gonna explode.
HAOUUUU!